Are you wondering how you can possibly learn from ALL or even half of the amazing speakers I have booked for you?
Do you often sign up for these online summits but miss out on most of the trainings and presentations because of your job?
You are NOT alone!
Millions of direct sales people around the world have these same issues and this is why I have the VIP ticket option.
I know that you may not be able to take off from work to see all 16 speakers over these two days. The VIP Ticket is for people like you who want to glean as much valuable information as possible, and still be able to either work your part or full time job.
Or perhaps you recognize that hearing the information once is NOT enough. Investing in the VIP Ticket means you get to watch your favorite presentations as many times as you want!
Invest in Yourself (and Your Future) Today
Get Early Bird pricing when you purchase by March 28!
$97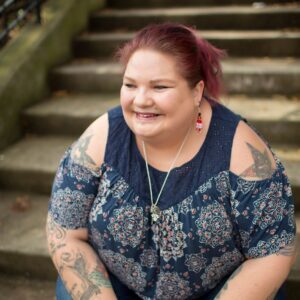 "I've attended every one of the Badass Direct Sales Mastery summits. I also get the VIP ticket every time. What I have learned at these summits (and from Jennie) helped me walk the stage at my company convention for the very first time!
I DEFINITELY recommend that serious direct sales people get this VIP Ticket. Jennie, her team, the speakers and their awesome gifts make it worth every penny!"
-Charlie M.
Here's what you get when you invest in the VIP Ticket:

Access to both days of the live online event
Invitation to participate in the live lunch time mastermind (you may attend both days if you purchase before lunch on March 23)
Recordings will be emailed directly to you after the event (one video per day)
Gift links for each speaker will be emailed to VIP guests after the event
BONUS Speakers and BONUS gifts emailed ONLY to VIP guests
Invitation to participate in group mastermind and coaching sessions after the event
Access to Jennie's Deeper Than DISC online assessment AND a complimentary consultation to cover the results with Jennie B
Invitation to be a guest on the Badass Direct Sales Mastery Podcast (#3 Best Direct Sales Podcast as rated by Feedspot)
Total Value is $4,200 and GROWING with each BONUS speaker joining the panel of summit experts!
VIP Tickets are NOT just about recordings...
ACCESS
Access to Jennie, access to speakers
While Jennie wants information to be fully accessible and FREE, ACCESS to her valuable time and her powerful coaching methods is not free. The same is true for our experts and speakers! It is well past time that SERIOUS direct sales professionals take action and get access to the coach, consultant and trainer that is best suited to get them to their goals.
INVESTMENT
Investing insures you'll DO something
It's easy to click a button and sign up for something. But Investing tells your brain that this MATTERS.
Investing virtually insures that you will not only show up to the live event, but that you will open emails, watch recordings, and register to attend masterminds and pop up group coaching sessions that come with the VIP ticket.
Your VIP Ticket Will Also Help Donate Life America!
Every year, 100,000 people are on the waiting list for a kidney.
Donate Life America is committed to increasing the number of lives saved and healed through organ, eye and tissue donation.
Jennie Bellinger is a living kidney donor, and here's her story:
"In late 2004, my aunt Sheryn went through kidney failure. While we aren't certain of the cause, it is believed that a virus attacked the filtering part of the kidneys. Her medical team was able to 'kick start' one of her kidneys back into working, but gave her the news that she needed a kidney and sooner rather than later.
In November of 2005, I took the blood test to determine if I was a match. The transplant coordinator called me in early December 2005 to inform me that I was the best match tested for Sheryn.
'Do you still want to donate?'
Not only was Sheryn my aunt, she was also my godmother, so we shared a very special bond.
My response was a resounding 'YES!!!'"
March 20, 2006, Jennie and Sheryn underwent the donation operation.Sheryn had a few minor complications, but within a few hours, both were on their way to healing.
From Jennie:
"My Aunt Sher is no longer with us, but because of this life saving procedure, we were able to get another nine and a half years with her.
During that time, she went on cruises with family and friends, raised funds for care packages for deployed soldiers to the Middle East and was able to meet both of my children after they were born.
I believe in helping families to be healthy and whole, and I know the amazing work that Donate Life America does to help make that happen. A portion of each Badass Direct Sales Mastery Summit VIP Ticket will be donated to Donate Life America.
I also donate a portion of Badass Direct Sales Mastery coaching revenue each month.
I know that you will feel good purchasing your VIP Ticket with the knowledge that you are helping organ, eye and tissue donation to help save and heal lives."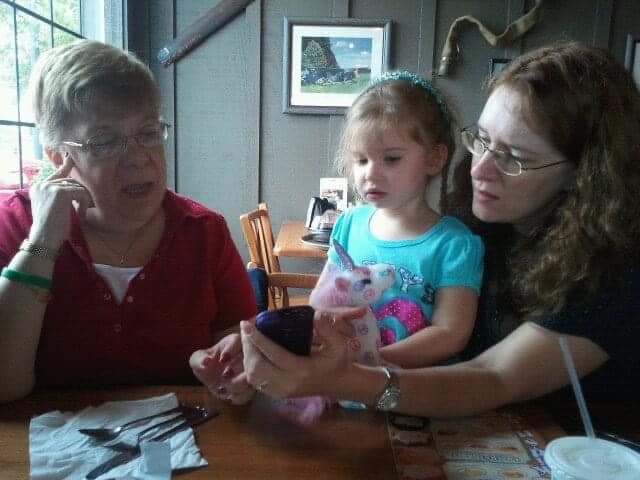 Pictured above is (left to right) Sheryn, Jordan (Jennie's oldest child) and Jennie back in 2013.
Extra Bonus Speakers AND Gifts for VIP Ticket Guests
We have 16 amazing speakers ready to share their topics of expertise with you on March 23 & 24, 2023.
We also have requested more of Jennie's awesome network of business experts who couldn't make it live on those two days to record their BEST content to share with YOU as a VIP Ticket Guest.
Our Bonus VIP Speaker's content and gifts will be sent directly to you after the summit is over.
No, literally!
Within 4 hours of the completion of the summit, you'll have the first BONUS speaker's content and VIP gift in your inbox!
What kind of gifts are these speakers offering?
Checklists,
e-books,
video series,
online courses,
strategy sessions,
complimentary coaching sessions,
memberships to their online communities,
and SO MUCH MORE!
Hear what Lissa Figgins has to say about working with Jennie Bellinger

Lissa hired Jennie to work with her and a few members of her team

You'll discover business gems like…
How to Best Use Video to Build Your Online Presence
Ditching Limiting Beliefs that are Anchoring You Down
4 Keys to Direct Sales Success
How to Overcome Negative Perceptions and Build Credibility
7 Steps to Total Life & Business Transformation
How to Run Your MLM Business like a CEO
Effective Social Media Boundaries
...and so much MORE!!
How many times have you not invested in yourself before and were kicking yourself later?

You can't possibly retain ALL this information from the first viewing
We don't inundate you with ALL the videos all at once, you get them e-mailed to you over time
You will get support from Jennie Bellinger AFTER the event to make sure that you actually implement some of what you learn (but only if you're a VIP!)
Don't look back later and wonder why you didn't get the VIP Ticket this time...

VIP Ticket Holders Get Extras
Jennie and her speakers always end up adding more value to the VIP Ticket during and after the event...
If you are SERIOUS about your business, then you deserve to be VIP!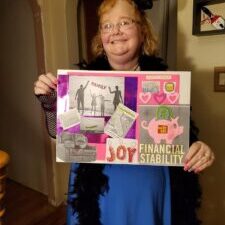 "Jennie is AWESOME! So fun, positive and down to earth, very easy to talk with and has the most amazing information to help you with your business!! I got two recruits after just one session with her!"
-Pam R., Pure Romance
Last Chance for the VIP Ticket...
Listen, I'm Not Messing Around, Get This Ticket Now...
If you haven't made a decision about the VIP Ticket by now....
It's the end of the page... so time to decide. $97 until March 28th...